Joanne is one of the next generation co-founders of Aspira Wealth and lives life with a get things done modus operandi. Her career in the financial services industry started in 2011, and through sheer tenacity and a work ethic second to none, she was recognized in 2019 as one of Canada's Top Female Financial Planners Under 40. She presently holds the Certified Financial Planner® (CFP) and Chartered Investment Manager (CIM) designations. Joanne also holds the Responsible Investment Specialist (RIS) designation and is intent on having a positive impact on our world by investing in companies/securities that do likewise.
Joanne had the benefit of learn from women role models during her formative years and has a great passion for empowering women with respect to their finances. In addition to being the key Wealth Advisor to a number of our clients, Joanne co-leads our relationship management team. She believes that the key to the wealth management process is to have a clear understanding of our clients' story, financial situation and their aspirations for the future. Only then can we develop and execute a plan to make those hopes and dreams a reality.
Joanne is married to her husband, Jonathan, and they have multi-instrumentalist son, Matthew. As a family, they enjoy being their very own Von Trapp family band, embracing the great outdoors via backcountry hiking/camping and spending time with their beagle, Copper.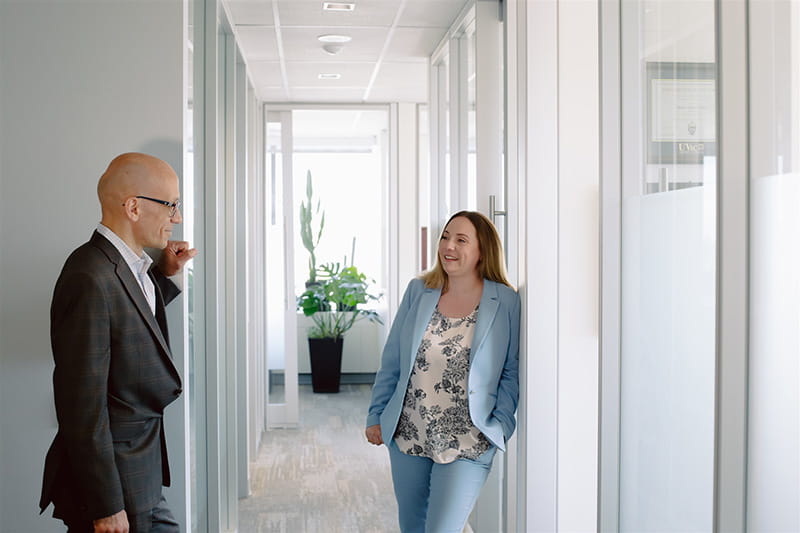 The Chartered Investment Manager® (CIM®) Designation builds the skills and experience we need to serve a more sophisticated financial client or institution. Financial professionals who hold the CIM® designation are eligible for registration as a Portfolio Manager in Canada. They have expertise in providing money management services to high-net-worth and institutional clients, and they understand the application of portfolio management in the context of Canadian markets and regulatory requirements
What do these designations mean for you? They mean that when you work with an investment consultant who has taken the time to complete these designations, you're working with someone who is well-versed in modern concepts of investment advice, is educated enough to understand how your individual investments are being managed and how they work together – no matter how complex it may be. These skills, along with a commitment to advanced education, enable them to provide you with the kind of service that you not only want, but deserve.
The most widely recognized financial planning designation in Canada and worldwide, the Certified Financial Planner® designation provides assurance to Canadians that the design of their financial future rests with a professional who will put their clients' interests ahead of their own. CFP certification is considered the standard for the financial planning profession worldwide. CFP professionals have demonstrated the knowledge, skills, experience and ethics to examine their clients' entire financial picture, at the highest level of complexity required of the profession, and work with their clients to build a financial plan so that they can Live Life Confidently™.