Melissa joined Aspira Wealth in 2022 as a Client Service Associate where she works with the relationship management team helping our clients develop and execute a financial plan that is personally tailored to their needs and aspirations. Her career in the financial services industry started in personal banking over 10 years ago, and those early days as a lender have complemented her financial planning/execution roles today.
Melissa holds a Bachelor of Music and Bachelor of Arts both from the University of Victoria. She also holds the Responsible Investment Specialist designation, a certificate in Advanced Financial Services Advice, and the certificate in Wealth Management Essentials (WME). In addition, she presently holds the world's most prestigious financial planning designation, Certified Financial Planning (CFP®). One of Melissa's specialties is helping Vancouver Island Health Authority (VIHA) employees who have a vision of making their dreams their reality. As she straddles her work between Victoria and Nanaimo, she is able to serve clients across Vancouver Island. Melissa is an avid learner and creative thinker and you'll often find her playing Settlers of Catan or any other strategy board game with anyone that will play with her!
Melissa and her husband Doug have two teenage boys who all have a firm sense of service over self. Melissa is an active member of her Rotary club and her family is ready to help whenever needed. It's important for Melissa and her family to support the community they call home and they actively look to opportunities to do so. Their family picture isn't complete without mentioning their new 2 year old Kitten and their equally beloved 6 year old English Cocker Spaniel, Jaco.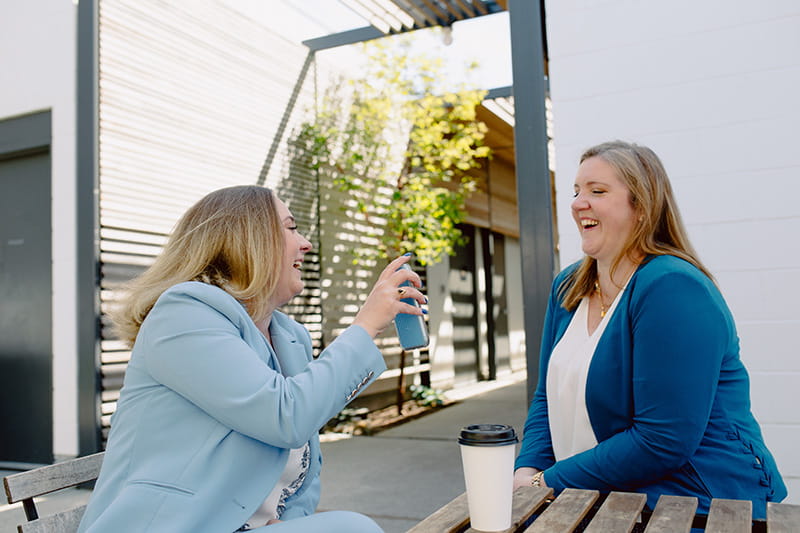 The most widely recognized financial planning designation in Canada and worldwide, the Certified Financial Planner® designation provides assurance to Canadians that the design of their financial future rests with a professional who will put their clients' interests ahead of their own. CFP certification is considered the standard for the financial planning profession worldwide. CFP professionals have demonstrated the knowledge, skills, experience and ethics to examine their clients' entire financial picture, at the highest level of complexity required of the profession, and work with their clients to build a financial plan so that they can Live Life Confidently™.