INVESTMENT MARATHON #5 • March 17th, 2022
A short monthly newsletter where Alex Vozian, CFA, Associate Portfolio Manager, shares the building blocks of our long-term investment strategy.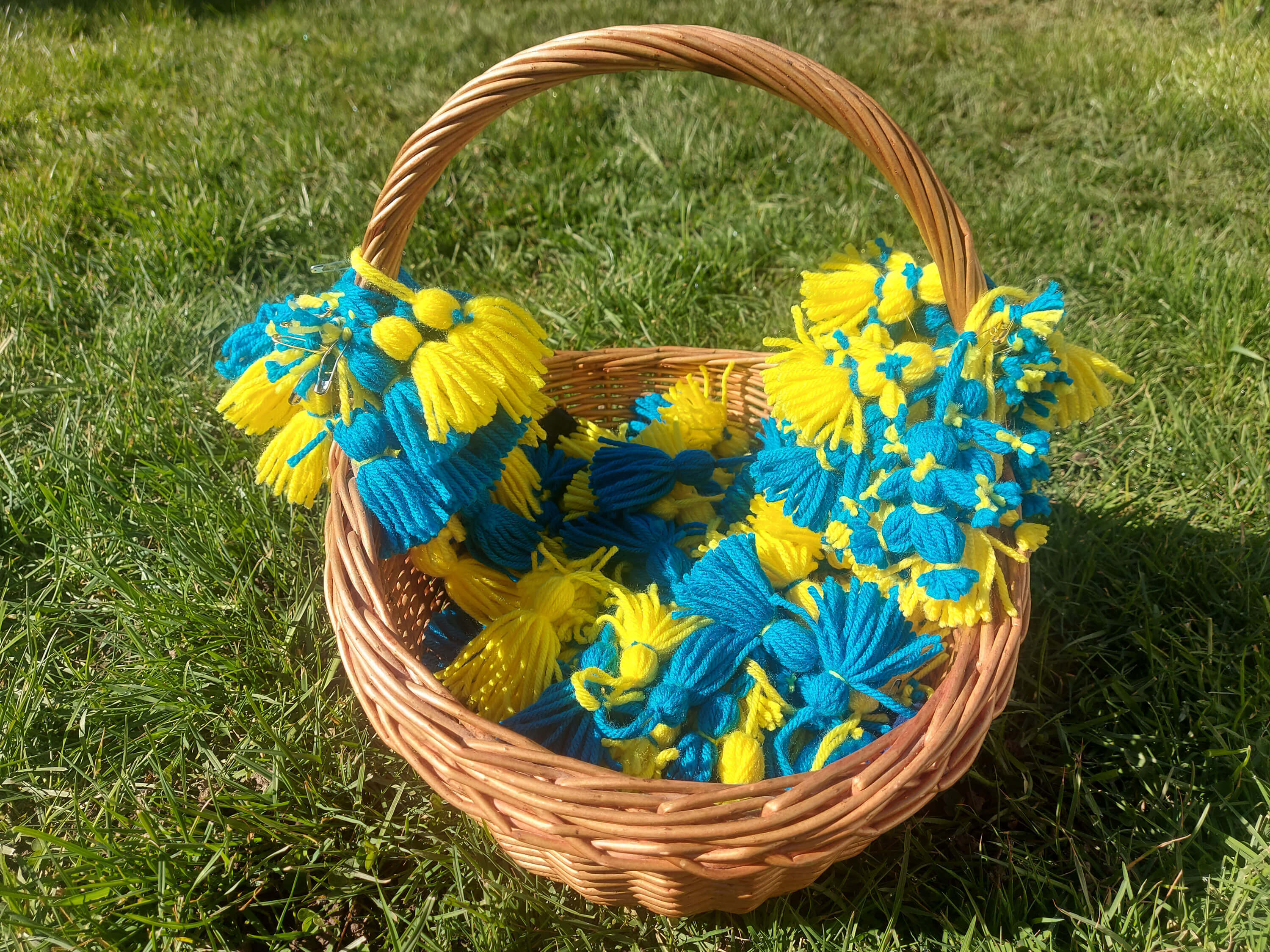 Hundreds of "Martsishors" were made to raise money for donations to the Canadian Red Cross for Ukraine.
HOPE AND COMPASSION FOR UKRAINE
In late February 2022, my parents and friends from Moldova started hearing bombings from across the border with Ukraine. Another senseless war has started, as if the world didn't suffer enough. It hurts a lot. Even if the war ends tomorrow, it will have a profound ripple effect on several generations. People from the region have not fully recovered from several wars, revolutions, famine, or from economic, natural and health disasters of the past several decades.
…
Back in the 1980s, my mom taught me how to make Martsishors - white and red ornaments gifted to friends and family every March 1st in Moldova, Romania and Bulgaria - as a symbol of spring and beginning. More on this tradition is available on Wikipedia.
This year, my family and friends from Victoria have made hundreds of Martsishors with a different set of colors - blue and yellow (flag of Ukraine) as a symbol of hope and compassion for the people of Ukraine. We used them to raise thousands of dollars and have donated all proceeds to the Canadian Red Cross for Ukraine. Raymond James Canada Foundation has matched a part of our donation.
CANADIAN AND U.S. MARKET UPDATE
After a solid performance in 2021, the Canadian market is up just 2% and the US market is down 8% year to date. As always, the list of market worries is long and below are just a few of them.
Will war in Ukraine end soon… or will it spread to neighbouring countries?
How much will global economic growth slow down due to geopolitical fears and Russian sanctions?
How will the stock market react to changes in global growth?
How will Canada and the United States deal with inflation, and shortage of labour, semiconductors and other materials?
How long will Covid-related lockdowns re-occur around the world?
How do we handle concerns like these in our primary investment strategy?
Retain ~80% exposure to businesses with superior long term resilience.
Allocate ~20% to tactical positions that we expect to thrive in short/medium term - like our recent exposure to the energy and materials sector.
PERFORMANCE UPDATE
Our primary investment strategy – The Dividend Value Discipline™ (DVD) - is down 3% year to date. The strength from our holdings in the energy sector has helped offset most of the weakness in the technology sector. We are pleased with our current exposure by sector and quality of each of our holdings in DVD strategy.
Some of the complementary strategies are doing really well - The Next Cycle Resource Fund (NCRF) and The Keep More Income (KMI) are up 19% and 8% respectively in 2022. Both are helped by 100% exposure to Canada and significant exposure to the energy and materials sector.
A HOLDING WE OWN - Tractor Supply (TSCO)
"Tractor Supply Company (TSCO), the largest rural lifestyle retailer in the United States, has been passionate about serving its unique niche, targeting the needs of recreational farmers, ranchers and all those who enjoy living the rural lifestyle, for more than 80 years". Their latest slide presentation is available here.
We started buying TSCO in April 2020. We have been interested in this investment opportunity since 2015 and, in early 2020, we realized that Covid pandemic would make their story even better.
INDUSTRY TAILWINDS. "Rural Revitalization" - after being stuck in their homes for months, a lot of people have reassessed the importance of having more space around the house, and more rooms for working & studying from home. With current trends in urban real estate prices, the only viable option for many families is to move further away from big cities (i.e. to where TSCO operates!). Significantly more employers are now open to remote and hybrid work compared to a couple of years ago, so we expect this trend to continue.
"Self-Reliance" - what people do when they have more time (from commuting less), a bit more land, and see the increasing prices for food? They search on google how to build garden beds and chicken coops! In 2020 my own family has doubled the number of garden beds and expanded the chicken flock (see picture below).
Just check the google search interest for "garden bed" and "chicken coop". Trends like these are very helpful for TSCO. We have to admit that some of these tailwinds will fade with ongoing re-opening and return to offices, but still think that the post-pandemic growth profile for "rural lifestyle" retailers will be superior to pre-pandemic one.
COMPETITIVE ADVANTAGE, driven by scale (opened 2,000th store in 2021), is allowing TSCO to source good products at attractive conditions. The re-launch of the loyalty program by TSCO in 2021 and investments in distribution and e-commerce have further strengthened their competitive advantage.
GOOD MANAGEMENT - We like TSCO management for several reasons - how well they navigated Covid pandemic, long term goals, investments in digital and distribution, focus on "delivering legendary customer experiences", etc. To assign them a "Great" management score, we would like them to improve the management incentive program by linking it to cash flows and return on invested capital and to focus less on investor relations - the language and length (109 pages!) of the latest investor presentations seems more salesy than we would prefer.
DIVIDEND – TSCO's dividend was increased by a whopping 77% in 2022 and almost tripled vs 2019.
ENVIRONMENTAL, SOCIAL, AND GOVERNANCE (ESG) - Both MSCI and Sustainalytics are rating TSCO with better-than-average ESG score.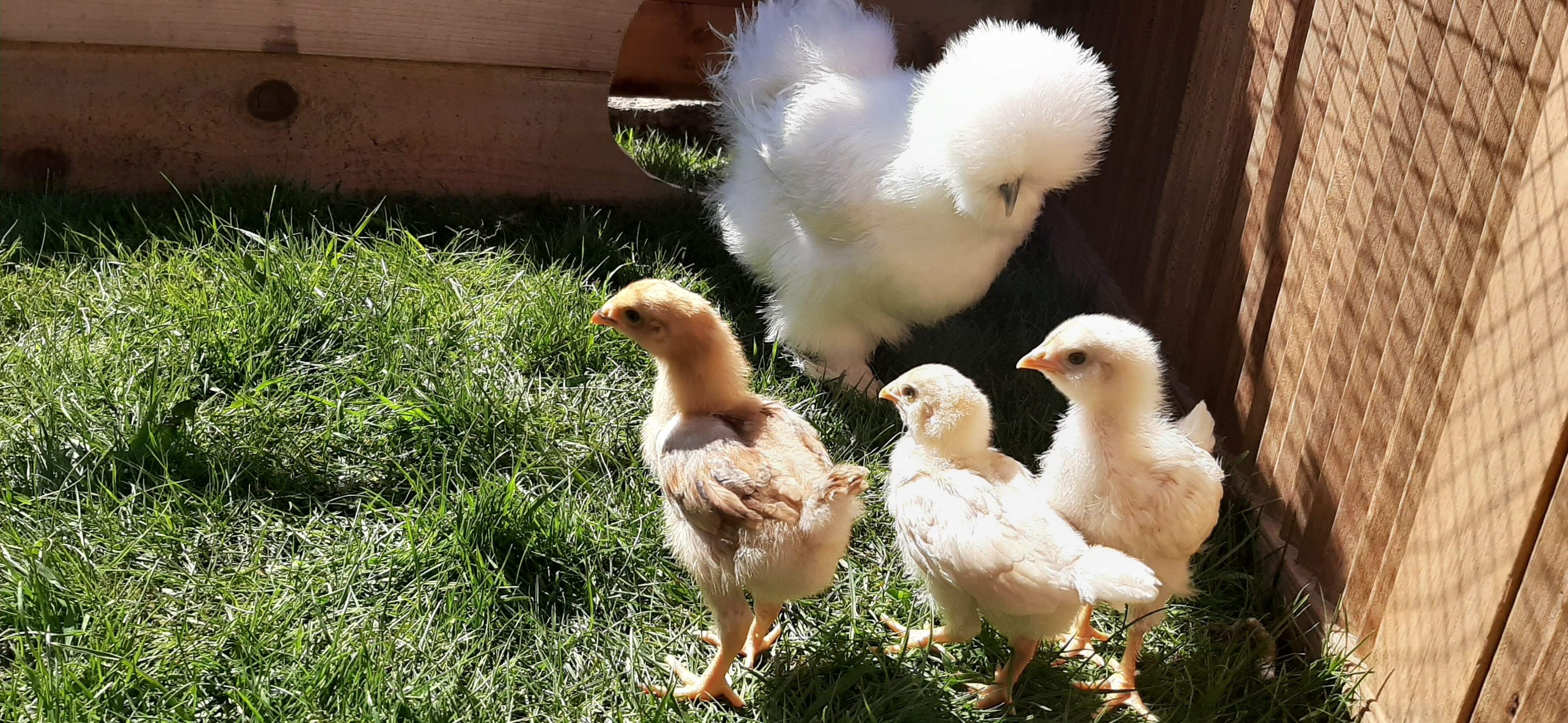 Our silkie chicken "Daria" and her chicks in late spring of 2020.
A BOOK I HAVE READ - THE BOOK OF JOY
"The Book of Joy: Lasting Happiness in a Changing World", by Dalai Lama, Desmond Tutu, Douglas Carlton Abrams in 2016.
"Nobel Peace Prize Laureates His Holiness the Dalai Lama and Archbishop Desmond Tutu have survived more than fifty years of exile and the soul-crushing violence of oppression. Despite their hardships—or, as they would say, because of them—they are two of the most joyful people on the planet."
I cannot recommend a better book to read these days, when we confront so many obstacles of joy.
THANK YOU!
If you found this letter insightful, please share it with a family member who might enjoy it, too.
BOOK AN HOUR with Alex Vozian, CFA. He is happy to discuss subjects covered in this letter, as well as any other questions you might have.
READ previous letters on our website.
Alex joined Chris Raper & Associates in 2013 where he leads the investment research side of the business. Born and raised in the "Kingdom of World's Largest Wine Cellars" (Moldova), he was lucky to start a career in the North American stock market back in 2003 – a field which encompasses several areas of his interests - psychology, mathematics, economics, and computer science.
Alex has a Chartered Financial Analyst designation, has completed multiple Canadian securities courses, as well as a few modern applied psychology courses. Full bio is available here.