Chris is the founder of our predecessor practice and brings decades of financial experience and mentoring capacity. As our designated sage, Chris is always upping our game - advocating on the various tax, investment, insurance, trust and estate deliverables that help our clients live out their greatest aspirations.
In terms of business philosophy, Chris's is pretty simple, "if we look after our clients, they will look after us" or if we help our clients live out their aspirations, we will get to live out ours". He started his career in the financial services industry in 1983, first as an agriculture specialist, then a business lender, and finally a private banker, before launching his wealth advisory practice in 1994, which was then known as Chris Raper & Associates. Aspira Wealth was born in 2022 to bring in the next generation of leaders and Chris is now focusing his energy on helping clients understand how to pass all forms of wealth to the next generation. Tune into the dad-daughter podcast, From Generation to Generation, to journey through this with Chris and his Generation Z daughter.
Chris holds a Bachelor of Science in Agriculture from McGill University, with majors in Economics and Business. He also holds the Certified Financial Planner (CFP) and Canadian Investment Manager (CIM) designations. Chris has also successfully completed Series 7 and 63 US Securities examinations, which allows him to offer cross border services to American citizens.
Chris and his wife Arleen have two daughters, Alexa and Brittany. He loves family life, the outdoors, exercise and is a "wannabe farmer". His reputation as the consummate value shopper applies equally to both stocks and wine!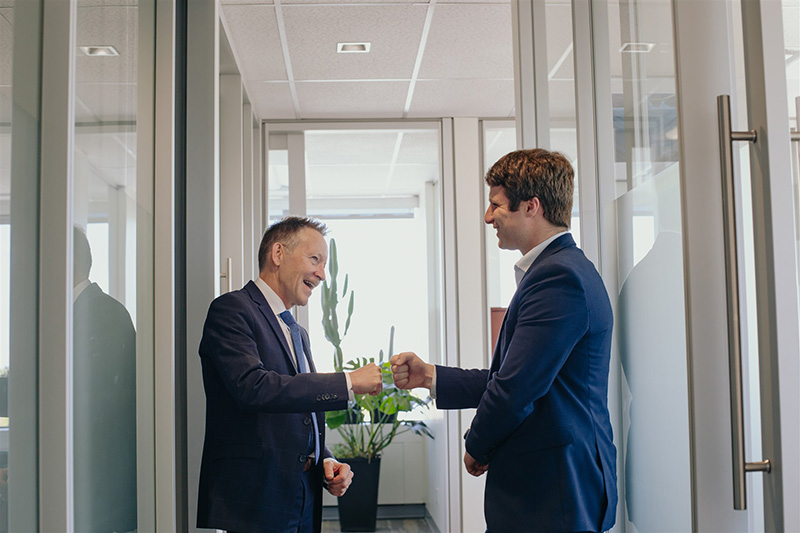 The most widely recognized financial planning designation in Canada and worldwide, the Certified Financial Planner® designation provides assurance to Canadians that the design of their financial future rests with a professional who will put their clients' interests ahead of their own. CFP certification is considered the standard for the financial planning profession worldwide. CFP professionals have demonstrated the knowledge, skills, experience and ethics to examine their clients' entire financial picture, at the highest level of complexity required of the profession, and work with their clients to build a financial plan so that they can Live Life Confidently™.
The Chartered Investment Manager® (CIM®) Designation builds the skills and experience we need to serve a more sophisticated financial client or institution. Financial professionals who hold the CIM® designation are eligible for registration as a Portfolio Manager in Canada. They have expertise in providing money management services to high-net-worth and institutional clients, and they understand the application of portfolio management in the context of Canadian markets and regulatory requirements
What do these designations mean for you? They mean that when you work with an investment consultant who has taken the time to complete these designations, you're working with someone who is well-versed in modern concepts of investment advice, is educated enough to understand how your individual investments are being managed and how they work together – no matter how complex it may be. These skills, along with a commitment to advanced education, enable them to provide you with the kind of service that you not only want, but deserve.
Raymond James (USA) Ltd. All rights reserved. Raymond James (USA) Ltd. (RJLU) advisors may only conduct business with residents of the states and/or jurisdictions for which they are properly registered. Therefore, a response to a request for information may be delayed. Please note that not all of the investments and services mentioned are available in every state. Investors outside of the United States are subject to securities and tax regulations within their applicable jurisdictions that are not addressed on this site. Contact your local Raymond James office for information and availability. This website may provide links to other Internet sites for the convenience of users. RJLU is not responsible for the availability or content of these external sites, nor does RJLU endorse, warrant or guarantee the products, services or information described or offered at these other Internet sites. Users cannot assume that the external sites will abide by the same Privacy Policy that RJLU adheres to. Investing in foreign securities involves risks, such as currency fluctuation, political risk, economic changes, and market risks.