Financial Planning, Insurance
Trust, and Tax Experts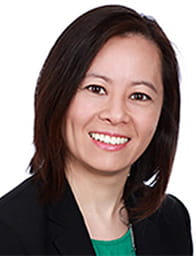 Debbie Wong, CPA, CA, CRPC™
Vice President, Tax Consulting, Private Client Group, Raymond James Ltd.
Debbie joined the investment services business after deciding to focus her time on helping people with their tax concerns through value-added services rather than through a fee-for-service model utilized in public practice.
As part of our team of private wealth professionals, Debbie works with our financial advisors to guide their high-net-worth clients toward practical solutions to their tax issues. She has expertise in Canadian and U.S. personal tax, specific issues affecting U.S. citizens or green card holders, and cross-border tax (immigration and emigration). Debbie joined Raymond James in 2004 as the tax manager in Operations and then transferred to Private Client Solutions in 2013.
Prior to joining Raymond James, Debbie gained 10 years of experience working in public practice as an expatriate tax manager at a major international accounting firm, and articled at an accounting firm handling financial reporting and tax compliance for small business families. Debbie obtained her chartered accountancy designation (CA, CPA) in 1998. She also earned the U.S. Chartered Retirement Planning Counselor™ (CRPC™) designation in 2018 to expand her perspective on the unique planning needs of our cross-border clients.
In her free time, she enjoys relaxing and travelling with her husband, and takes a particular interest in nutrition and fitness methods to age backward.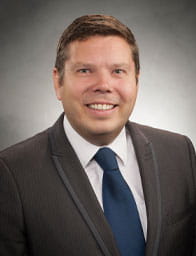 Damian McGrath
AVP Estate and Trust Solutions, Solus Trust, an affiliate of Raymond James
Damian McGrath is a Senior Trust Advisor of Raymond James Trust (Canada). He is responsible for the delivery of Estate and Trust services for Alberta, Saskatchewan, and Vancouver Island, BC. Prior to joining Raymond James, Damian worked in private legal practice and most recently held an Estate and Trust consultancy role for a bank-owned Trust company.
Damian is a member of the Law Society of Saskatchewan and the Society of Trust and Estate Practitioners. He brings considerable experience and a practical approach to assisting clients with their estate, trust and legacy planning needs.
Jacqueline Knoblauch, CFP®, CLU®
Insurance Planning Specialist
As a Swiss Canadian with accountants for parents, I don't think my career comes as a surprise to anyone. Born and raised in the lower mainland, I graduated from the University of British Columbia in 2009 and have worked in the financial services industry ever since.
My experience includes brokering high risk loans and mortgages, mutual fund and insurance sales as an independent advisor, being a senior planner for a bank owned firm and as the national insurance specialist for Raymond James Financial Planning. My current role as Insurance Planning Advisor at Raymond James draws on all that experience and allows me to think about the financial situation of clients and their business as more than just numbers on a balance sheet, given my experience with both personal and corporate finances through different advisory positions. Currently, I sit on the board of the Vancouver Chapter of Advocis as their Advocacy Chair, working to have legal recognition in British Columbia for the use of the Financial Advisor title; this would be a step forward to bring clarity to Canadians when engaging a professional for advice.
Personally, my husband Jason and I have been married for over 10 years and still live in the neighbourhood I grew up in. As a parent to twins and a business owner, I fully understand the complexities surrounding personal and business finances as well as the intricacies and concerns that come with having a family to care for. For these reasons, the insurance and financial planning recommendations I make always keep those details top of mind.
Uriah Kane, BA, CFP®, CLU
Insurance Planning Advisor, Raymond James Financial Planning Ltd.
Uriah Kane is a Tax & Estate Planning Specialist with Raymond James Financial Planning Ltd. Uriah's central role with the firm is to provide advanced tax and estate planning solutions using a broad range of different insurance-related strategies. His attention to detail, ability to communicate, and desire to be of service to clients are all hallmarks of his professional practice.
Uriah was born in Duncan BC, and graduated from Mount Royal University in Calgary with a Bachelor's degree in Policy Studies (a multi-disciplinary focus in Economics and Political Science), with a minor in Spanish, in April 2003.
In 2004, Uriah decided to pursue a career in financial services based on his keen interest in finance, and estate & tax planning. In addition to his 4-Year Bachelor's degree, and since joining the industry, Uriah has successfully completed his Life License Qualification Program (LLQP), Exempt Market Product (EMP) curriculum, Compliance Officer (CO) training, and Canadian Investment Funds course. In addition, Uriah also holds the esteemed Certified Financial Planner (CFP), & Chartered Life Underwriter (CLU) designations.
Away from the office, Uriah also offers his time and expertise as an Advanced Case Study Grader with the Business Career College, and their Capstone Course, which is a mandatory curriculum requirement for candidates working towards their Certified Financial Planner (CFP) designation.
Victoria

1175 Douglas Street

Suite 1000

Victoria, BC V8W 2E1
Calgary

525-8th Ave SW

Suite 4100

Calgary, AB T2P 1G1
Edmonton

10060 Jasper Avenue

Suite 2300

Howard Place, Tower 1

Edmonton, AB T5J 3R8
Website legal disclaimers
Raymond James Ltd. is an indirect wholly-owned subsidiary of Raymond James Financial, Inc.
Securities-related products and services are offered through Raymond James Ltd., member Canadian Investor Protection Fund.
Insurance products and services are offered through Raymond James Financial Planning Ltd, which is not a member Canadian Investor Protection Fund.
Raymond James Trust Services are offered by Raymond James Trust (Canada) in the provinces of British Columbia, Alberta, Saskatchewan, and Ontario, and by Raymond James Trust (Québec) Ltd. in the province of Québec. Both entities are wholly owned subsidiaries of Raymond James Ltd. Trust Services are not covered by the Canadian Investor Protection Fund. Use of the Raymond James Ltd. website is governed by the Web Use Agreement | Client Concerns.
Raymond James (USA) Ltd. All rights reserved.
Raymond James (USA) Ltd. advisors may only conduct business with residents of the states and/or jurisdictions in which they are properly registered. Investors outside the United States are subject to securities and tax regulations within their applicable jurisdictions that are not addressed on this website.
Raymond James (USA) Ltd. is a member of FINRA/SIPC.





This website may provide links to other internet sites for convenience of users. Raymond James (USA) Ltd. is not responsible for the availability of content of these websites, nor does the firm endorse, warrant or guarantee the products, services, or information described or offered by these other internet sites. Users cannot assume that these websites will abide by the same Privacy Policy that Raymond James (USA) Ltd. adheres to.
Please click on the link below to stay connected via email.
*You can withdraw your consent at any time by unsubscribing to our emails.