Offering Cross-Border
Wealth Management Solutions
Investment Philosophy
Owners (equities) do better than lenders (bonds), over time. Equities are for long term security, bonds are for short term security. Most clients will be well served with a mix of both.
Diversification is important and most investors suffer from over-diversification, not under.
Cycles tend to go on for far longer than you think and all cycles end. Make fear your friend – market panics are for buying, not selling.
"Investor behaviour is the number one determinant of lifetime returns."
Operationally Speaking
We are discretionary money managers - we make all the buy and sell decisions within each mandate and report to you after the fact. As such we have a fiduciary obligation to each and every client.
While there is commonality within our mandates, the resulting portfolios are very different from client to client, reflecting each person's unique aspirations and current needs.
We are in this together – Chris and our senior people are deeply embedded in our investment mandates.
"when I buy for you, I buy for me – same time, same price – sells are likewise" – Chris.
Investment Mandates – Our Portfolio Building Blocks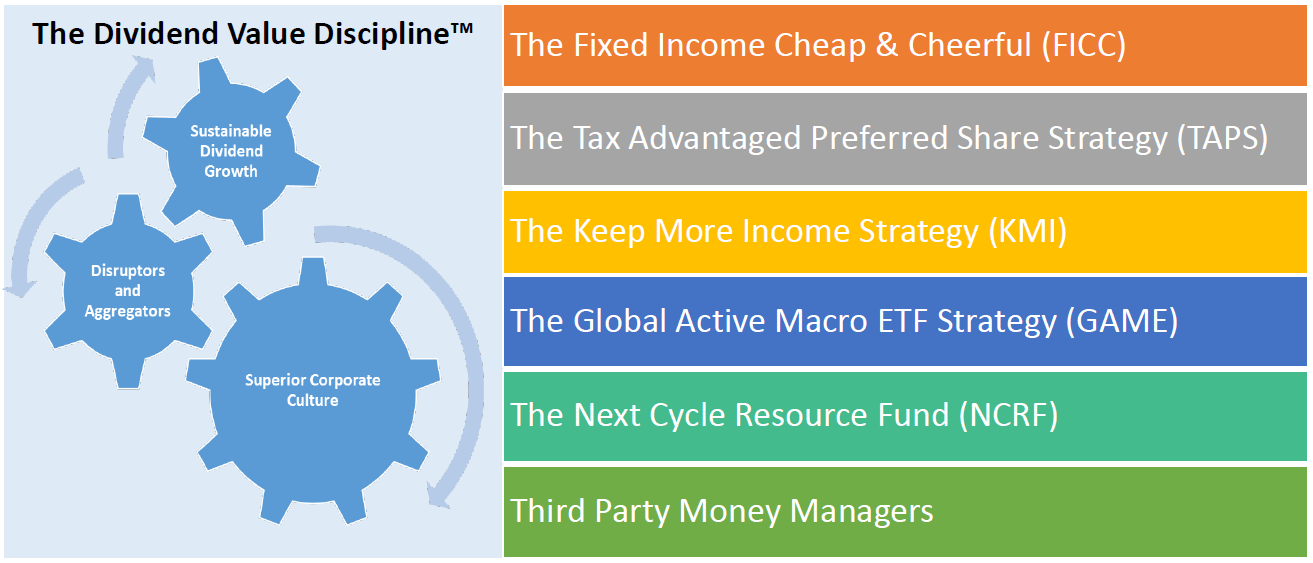 For the latest quarterly updates on each of the above mandates please see our Insights page.
Why Dividend Growth Matters?
Chris speaks to the importance of rent cheque (dividend) growth in the wealth accumulation game during this interview: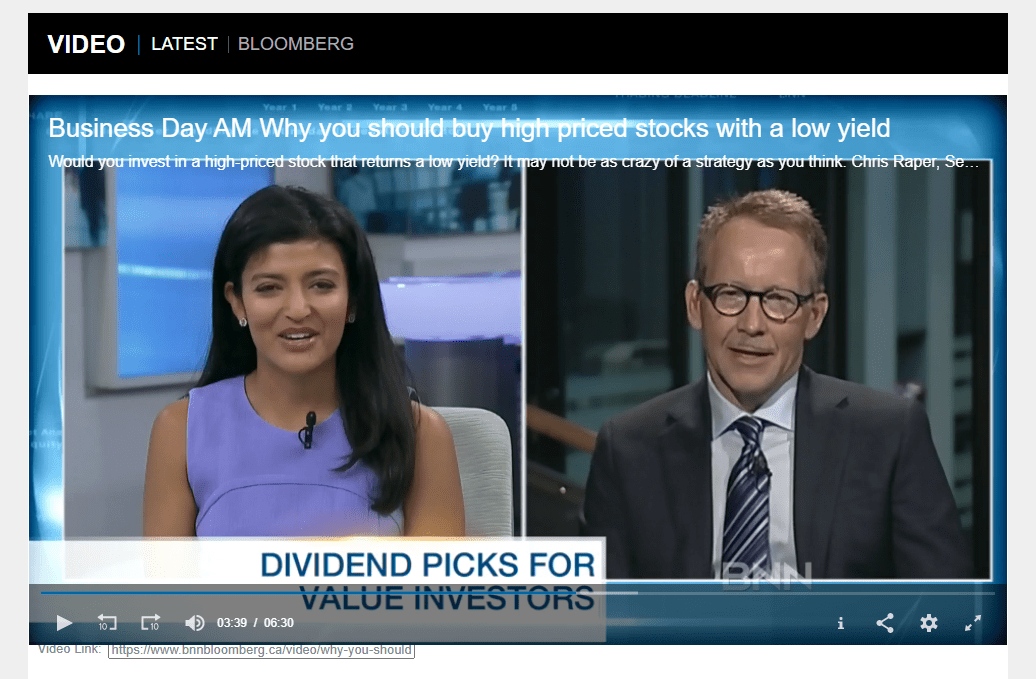 A Pragmatic Approach to Socially Responsible Investing
Our take on Socially Responsible (or Sustainable) Investing was presented in detail in our November 2020 edition of The Strategist.
Victoria

1175 Douglas Street

Suite 1000

Victoria, BC V8W 2E1
Calgary

525-8th Ave SW

Suite 4100

Calgary, AB T2P 1G1
Edmonton

10060 Jasper Avenue

Suite 2300

Howard Place, Tower 1

Edmonton, AB T5J 3R8
Website legal disclaimers
Raymond James Ltd. is an indirect wholly-owned subsidiary of Raymond James Financial, Inc.
Securities-related products and services are offered through Raymond James Ltd., member Canadian Investor Protection Fund.
Insurance products and services are offered through Raymond James Financial Planning Ltd, which is not a member Canadian Investor Protection Fund.
Raymond James Trust Services are offered by Raymond James Trust (Canada) in the provinces of British Columbia, Alberta, Saskatchewan, and Ontario, and by Raymond James Trust (Québec) Ltd. in the province of Québec. Both entities are wholly owned subsidiaries of Raymond James Ltd. Trust Services are not covered by the Canadian Investor Protection Fund. Use of the Raymond James Ltd. website is governed by the Web Use Agreement | Client Concerns.
Raymond James (USA) Ltd. All rights reserved.
Raymond James (USA) Ltd. advisors may only conduct business with residents of the states and/or jurisdictions in which they are properly registered. Investors outside the United States are subject to securities and tax regulations within their applicable jurisdictions that are not addressed on this website.
Raymond James (USA) Ltd. is a member of FINRA/SIPC.





This website may provide links to other internet sites for convenience of users. Raymond James (USA) Ltd. is not responsible for the availability of content of these websites, nor does the firm endorse, warrant or guarantee the products, services, or information described or offered by these other internet sites. Users cannot assume that these websites will abide by the same Privacy Policy that Raymond James (USA) Ltd. adheres to.
Please click on the link below to stay connected via email.
*You can withdraw your consent at any time by unsubscribing to our emails.