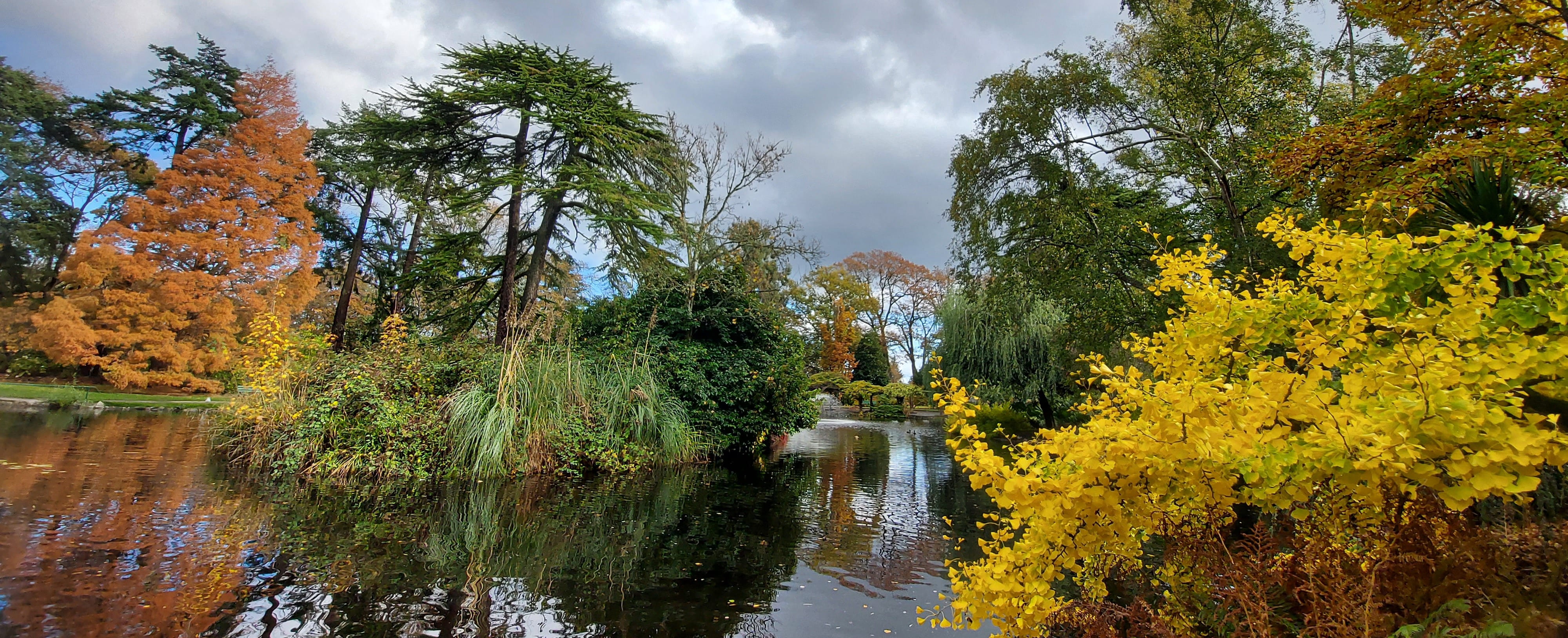 Beacon Hill Park - gorgeous colors and dramatic skies of late October 2021, by Alex Vozian.
Investment Marathon – November 2021
Subscribe here if you want to receive this short monthly newsletter, in which Alex Vozian, CFA shares the building blocks of our long-term investment strategy.
Canadian and U.S. Market Update - November 19th, 2021
The stock markets have quickly recovered from September's decline and are currently setting new all-time record highs. Our primary investment strategy - Dividend Value Discipline™ - continues to do exceedingly well.
While we don't know where the markets will be tomorrow or next year, we are confident in two things:
We will maintain our rigorous investment process, i.e., follow dozens of extraordinary companies, from sectors with strong tailwinds; buy their shares at attractive discounts, and hold them until we discover even better alternatives.
North American markets will likely be higher:
In the medium term - thanks to the government's favorable fiscal policy, and accelerating economic growth as the world is recovering from the Covid-19 pandemic, and
In the long term - thanks to an economic system that has worked extraordinarily well over time; it has unleashed human potential like no other system has.
A Holding We Own - KLA Corporation (KLAC)
KLAC is a supplier of equipment used by manufacturers of semiconductors. KLAC is enabling technological advances and improving manufacturing yields in the semiconductor industry.
Our decision to start buying KLAC shares in mid-2019 has served us really well and we continue to like KLAC for multiple reasons:
INDUSTRY TAILWINDS - KLAC's customers are witnessing a robust demand in areas like artificial intelligence, 5G wireless technology, virtual engagement / remote work, as well as due to increasing adoption of electric vehicles and reshoring efforts in semiconductor manufacturing.
COMPETITIVE ADVANTAGE - driven by deep, collaborative customer relationships, a broad IP portfolio, significant research and development investments, and differentiated solutions, to solve customers' most complex challenges.
GREAT MANAGEMENT - Long-term compensation is linked to cash flow generation, reasonable long-term strategy, low employee turnover, large insider ownership - these are just a few aspects that we really admire.
DIVIDEND - has almost doubled in the past five years and we expect it to grow at double-digit percentage rates.
A Book I Have Read – "THINK AGAIN"
"Think Again - The Power of Knowing What You Don't Know" - by Adam Grant, 2021.
This book "examines the science behind changing your mind – and persuading others to change theirs. It explores the biases and assumptions that we bring to our decision-making, and outlines how individuals and organizations can build a mindset of lifelong curiosity."
From my early days in the investment industry (almost two decades ago), I realized that we have to deal with a lot of complexity in our daily work ...and life in general! To succeed in this complex environment, we need to think, and then think again, and do so on a daily basis!
To make a good investment decision in our complex and ever-changing world, we adopted this process:
Consider factors that we know,
Admit that we might miss some important factors,
Determine how all important factors will evolve over time,
Consider how the market might react to changes in known and unknown factors,
Patiently wait for our investment thesis to play out, without being influenced by occasional irrational market reactions,
Commit to changing our minds (i.e. original investment thesis) when circumstances are changing,
Continuously learn from wrong decisions.
The concepts from the "Think Again" book are helpful at most stages in this process - because in our constantly changing world, it pays to change your mind and stay open-minded.
A Way We Help - PROTECTING AGAINST INFLATION
You have probably learned about the elevated level of inflation from the news or maybe even witnessed it "in person". New & used car prices, restaurant bills, fuel & utilities, construction materials and services, and many other categories have increased in price by more than 10% in the last 12 months.
It somehow resonates with memories of my childhood during the collapse of the USSR. Just imagine this - our neighbor was working for an umbrella manufacturing company. Her salary wasn't paid in cash, but in … umbrellas (!?). She actually seemed fine with this form of payment, because she knew she could sell them at a higher price when she needed the money, while cash was losing purchasing power quite dramatically... My mom received two 48Kb RAM computers for a few months of work, including one that I was lucky to use for several years... People who were paid in cash, typically "invested" it immediately in furniture, carpets, clothing, non-perishable food, and other items.
Fortunately, the current wave of inflation in North America will likely be more moderate. In addition, you have better alternatives to protect your savings against inflation (compared to buying carpets and furniture, or accepting umbrellas as salary). Some investment asset classes will serve you well in inflationary environment - public equities (our primary asset class) is one of them. It includes shares of companies that can thrive in periods of moderate and high inflation.
Thank You!
Did you find this letter insightful? Please share it with a family member who might enjoy it too!
Book an hour with Alex Vozian, CFA. He is happy to discuss subjects covered in this letter, as well as any other investment-related questions you might have.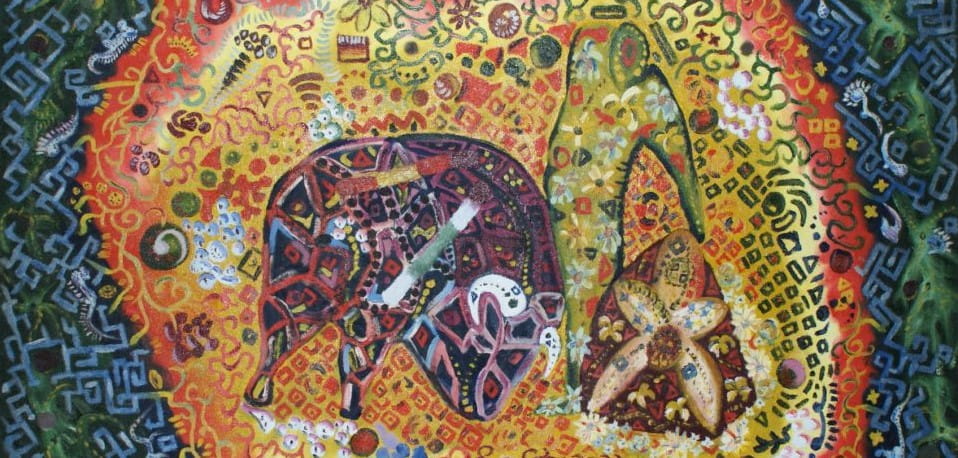 Bull #1 - oil painting by Alex Vozian, 2001 … after reading Ernest Hemingway's book and admiring a few paintings by Gustav Klimt.
Alex joined Chris Raper & Associates in 2013 where he leads the investment research side of the business. Born and raised in the "Kingdom of World's Largest Wine Cellars" (Moldova), he was lucky to start a career in the North American stock market back in 2003 – a field which encompasses several areas of his interests - psychology, mathematics, economics, and computer science.
Alex has a Chartered Financial Analyst designation, has completed multiple Canadian securities courses, as well as a few modern applied psychology courses. Full bio is available here.