BY: Clarke White, CFP®, CRPC® (USA)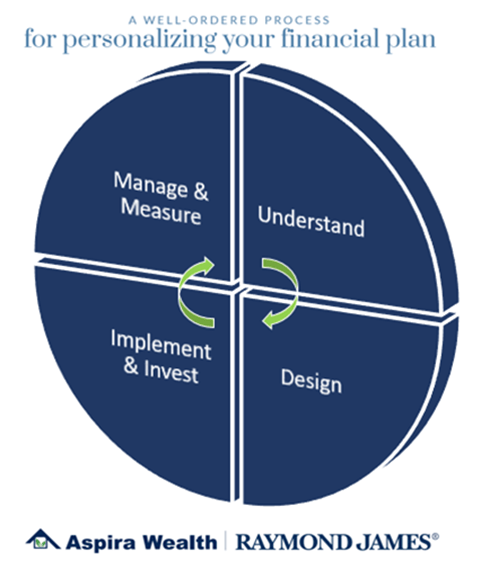 PLANNING THROUGH VOLATILITY
For anyone who doesn't have a financial plan, now probably feels like a terrible time to start one. With portfolio values jumping around on a day to day basis and uncertainty woven into everyday aspects of life, it all feels like a very shaky foundation on which to build a long term plan. However, when we shift our focus away from the uncontrollable factors and begin to understand your personal goals, objectives and aspirations - that's where the real progress is made. How much are we spending and saving, when do we plan on retiring, what will retirement look like – These are all factors which are primarily driven by our choices, and they just so happen to be the most important factors in any long-term retirement plan.
Questions like "Do we have enough?", "How long will our money last?", "What is left for our beneficiaries?" are just as relevant today as they are in periods of relative stability. Furthermore, analyzing your plan and exploring strategies related to tax planning, insurance, estate planning, business succession planning, emergency funding, saving for children's educations, new homes, or other major purchases play an integral role in your overall wealth strategy. Not every component of a financial plan is related to our portfolios, and a lot of these decisions can, in many cases, be made regardless of portfolio volatility.
Though short term noise may have you feeling like you have lost track, simply reviewing your plan annually to ensure accuracy can go a long way in preparing for retirement or giving you piece of mind so you can sleep well at night. While no financial plan is meant to last forever – major life events should be discussed with your financial planner or wealth advisor. After all, understanding your goals, objectives and helping you live out your greatest aspirations are one of the most integral parts of your overall financial plan.
If you ask us, we always seem to think that right now (whenever that happens to be) is the best time to make a plan. It feels especially true today as volatility and uncertainty pose greater threats to our hard earned money. The best cure for uncertainty is having a plan to deal with the chaos. Contact Aspira Wealth team today to discuss your financial plan and help bring some certainty to these uncertain times.
Do you want to better understand and navigate your financial life? BOOK a meeting with our team to learn how we can help!
Stay tuned
Our next article will unveil details on the Tax-Free First Home Savings Account (FHSA) that was announced in the 2022 Federal Budget and will help the next generation plan for purchasing their first home.
UPDATE ON THE TEAM
Launching Aspira Wealth Management of Raymond James Ltd.
As you may be aware, Chris Raper & Associates has re-launched as Aspira Wealth and welcomed Joanne Kaban and Alex Vozian as co-founders to join forces with Chris. Along with welcoming Joanne to the team, we have also welcomed Joanne's associate, Melissa McGuire.
Let's Meet our New Team Members
Joanne is one of the next generation co-founders of Aspira Wealth and lives life with a get things done modus operandi. Her career in the financial services industry started in 2011, and through the school of hard knocks, tenacity and a work ethic second to none, she was recognized in 2019 as one of Canada's top female financial planners under 40. She presently holds the world's most prestigious financial planning designation, Certified Financial Planner (CFP) along with the Chartered Investment Manager (CIM) designation. Joanne also holds the Responsible Investment Specialist (RIS) designation and is intent on having a positive impact on our world by investing in companies/securities that do likewise.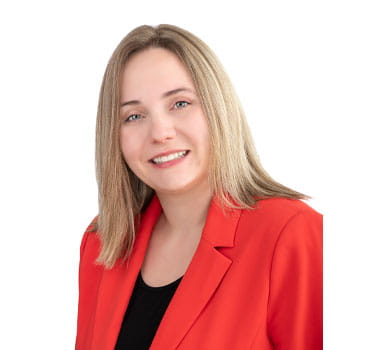 Joanne Kaban | CIM®, CFP®
Financial Planner, Co-Founder
250.405.2431
Joanne.Kaban@raymondjames.ca
Melissa joined Aspira Wealth with Joanne as Client Service Associate | Financial Planner where she works with Joanne and the relationship management team helping our clients develop and execute a financial plan that is personally tailored to their needs and aspirations. Her career in the financial services industry started in personal banking in 2013, and those early days as a lender have complemented her financial planning/execution roles today. She also holds the prestigious financial planning designation, Certified Financial Planner (CFP) along with the Responsible Investment Specialist designation (RIS). Melissa has also completed the Bachelor of Music and Bachelor of Arts degrees from UVIC and is looking forward to diving into the next certification to grow her knowledge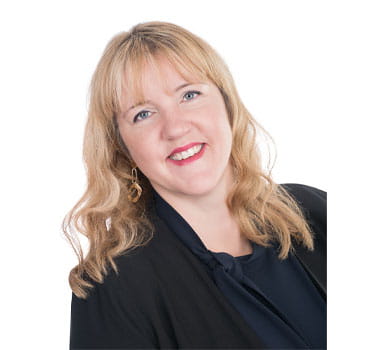 Melissa McGuire | CFP®, BM, BA, RIS
Client Service Associate, Financial Planner
250.405.2431
Melissa.McGuire@raymondjames.ca
RJL QUARTERLY REMINDER - UPCOMING HOLIDAY CLOSURES
Canada Day - July 1st
Civic Holiday - August 1st
Labour Day - September 5th
Victoria 1175 Douglas Street Suite 1000 Victoria, BC V8W 2E1
Calgary 525-8th Ave SW Suite 4100 Calgary, AB T2P 1G1
Edmonton 10060 Jasper Avenue Suite 2300 Howard Place, Tower 1 Edmonton, AB T5J 3R8
Website legal disclaimers
Raymond James Ltd. is an indirect wholly-owned subsidiary of Raymond James Financial, Inc.
Securities-related products and services are offered through Raymond James Ltd., member Canadian Investor Protection Fund.
Insurance products and services are offered through Raymond James Financial Planning Ltd, which is not a member Canadian Investor Protection Fund.
Raymond James Trust Services are offered by Raymond James Trust (Canada) in the provinces of British Columbia, Alberta, Saskatchewan, and Ontario, and by Raymond James Trust (Québec) Ltd. in the province of Québec. Both entities are wholly owned subsidiaries of Raymond James Ltd. Trust Services are not covered by the Canadian Investor Protection Fund. Use of the Raymond James Ltd. website is governed by the Web Use Agreement | Client Concerns.
Raymond James (USA) Ltd. All rights reserved.
Raymond James (USA) Ltd. advisors may only conduct business with residents of the states and/or jurisdictions in which they are properly registered. Investors outside the United States are subject to securities and tax regulations within their applicable jurisdictions that are not addressed on this website.
Raymond James (USA) Ltd. is a member of FINRA/SIPC.





This website may provide links to other internet sites for convenience of users. Raymond James (USA) Ltd. is not responsible for the availability of content of these websites, nor does the firm endorse, warrant or guarantee the products, services, or information described or offered by these other internet sites. Users cannot assume that these websites will abide by the same Privacy Policy that Raymond James (USA) Ltd. adheres to.
Please click on the link below to stay connected via email.
*You can withdraw your consent at any time by unsubscribing to our emails.