The Strategist
November 2022
BY: CLARKE WHITE, CFP®, CRPC® (USA)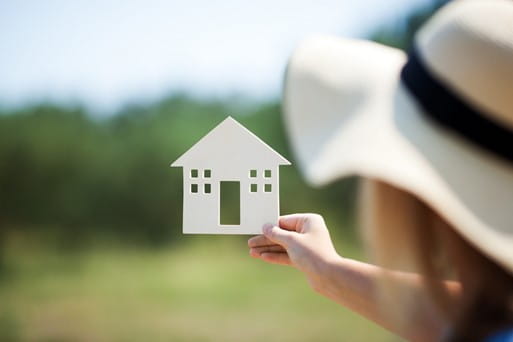 Helping the Next Generation
By now, you may have heard some rumblings around the tax-free First Home Savings Account (FHSA) that will be available to Canadians starting 2023. For those of you who have children, you may understand the challenges younger generations face as they try to enter the housing market – all while coming up with that 5-20 per cent down payment required to get them their own set of keys. At its core, the FHSA is a cross between a Tax-Free Savings Account (TFSA) and a Registered Retirement Savings Plan (RRSP). Let's explore this a little further.

A frequent theme that comes up during financial planning reviews centres on to helping clients live out their greatest aspirations. In many cases, this is helping their children or grandchildren buy their first home.
Typically, we will discuss some options available to help with the initial down payment while also taking into account the complexities of gifting funds, marital breakdowns and the like. Those options are designed to protect both parents and grandparents as well as children and grandchildren should something unexpected happen. Depending on a number of details, including stage of life, future plans, taxable income, current savings, etc., a new strategy to consider could stem from the new FHSA.
Outlined below are some of the benefits and accounts to consider if you are thinking of helping out younger loved ones.


*Both an FHSA and HBP withdrawals are not permitted in respect of the same qualifying home purchase
As with every decision, there are pros and cons to the FHSA, HBP and TFSA when used to place a down payment on a home. Your Aspira Team is here to help walk you through options, discuss your decisions, answer your questions and, most importantly, help you live out your greatest aspirations. As always, we encourage you to consult your tax and/or legal counsel if you decide to implement this strategy.
For more information on financial planning, please contact Clarke White or Your Aspira Team.
Clarke White, CFP®
Financial Planner
UPDATE ON THE TEAM
We recently had our annual team-building trip – the first time our whole team in its current form was in the same room together. We stayed at an off-grid lodge on the east coast of Quadra Island, where we learned that despite not knowing the rules, Chris is an elite Settlers of Catan player. Our guided kayak trip of the surrounding channels taught us that Melissa and Alex are an unstoppable force in a kayak, and we got to learn lots about the history and wildlife of the area. At night, Joanne taught us the value of being brave, as she was first to jump into the very cold, bioluminescent water. We all had a great time, and we returned home feeling stronger and more connected as a team.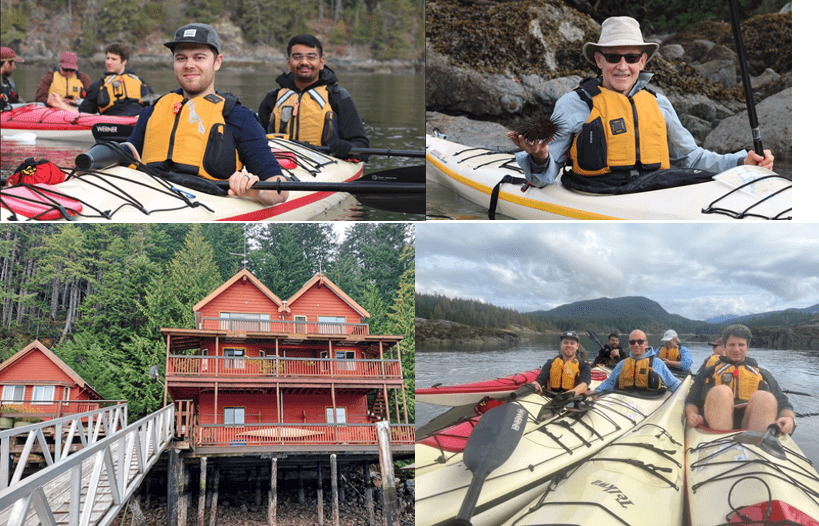 RJL QUARTERLY REMINDER - UPCOMING HOLIDAY CLOSURES
Remembrance Day – November 11th
Christmas Day Substitute – December 26th
Boxing Day – December 27th
New Year's Day Substitute – January 2nd
The information contained in this report was obtained from sources believed to be reliable, however, we cannot represent that it is accurate or complete and it should not be considered personal tax advice. This report is provided as a general source of information and should not be considered personal investment advice or solicitation to buy or sell securities. The views expressed are those of the author and not necessarily those of Raymond James. We are not tax advisors and we recommend that clients seek independent advice from a professional advisor on tax-related matters. This provides links to other Internet sites for the convenience of users. Raymond James Ltd. is not responsible for the availability or content of these external sites, nor does Raymond James Ltd endorse, warrant or guarantee the products, services or information described or offered at these other Internet sites. Users cannot assume that the external sites will abide by the same Privacy Policy which Raymond James Ltd adheres to. Raymond James Ltd., Member—Canadian Investor Protection Fund. Raymond James (USA) Ltd. (RJLU) advisors may only conduct business with residents of the states and/or jurisdictions for which they are properly registered. Raymond James (USA) Ltd. is a member of FINRA/SIPC.